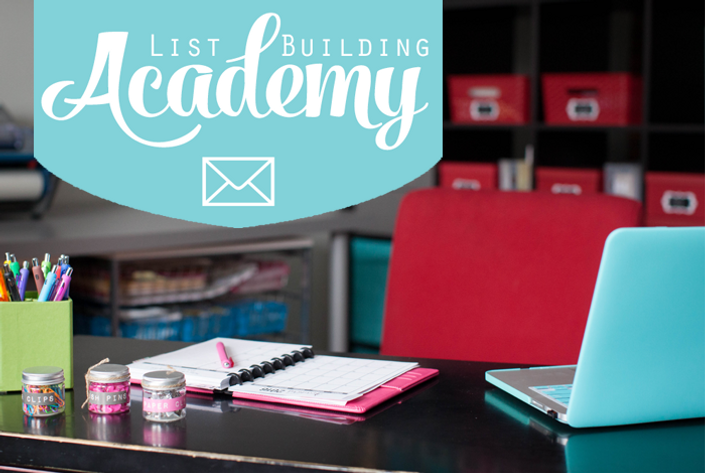 List Building Academy
Everything you need to know about building your e-mail list so you can generate an income on-line
Enroll in Course
I want to show you how I went from zero email subscribers to more than 60,000 and then used that list to generate a full time income.
You know growing your email list will help boost your business.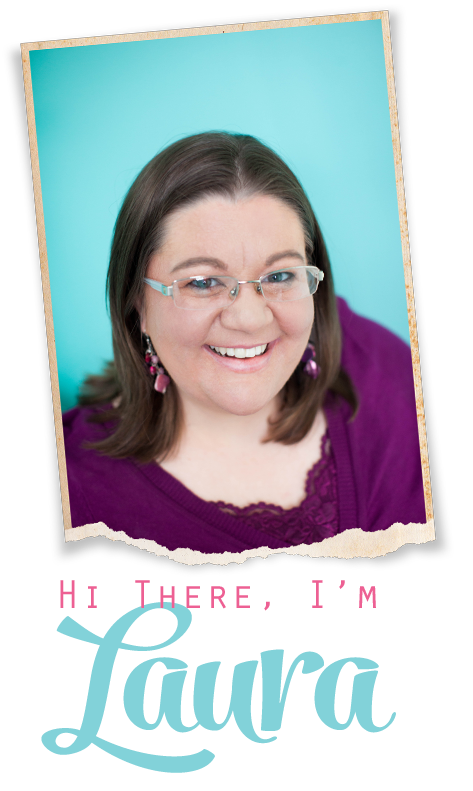 I'm the founder of I Heart Planners, and the proud curator of a 60,000+ mailing list.
It took me 3 years to build that list, nurture it, and use it to generate a full time income.
Now I've taken everything I learned and broken it down step by step into a powerful training package for bloggers, entrepreneurs and small business owners.
This is a comprehensive course showing you how to grow and profit from your email list.
Through video tutorials, step-by-step instructions, and printable worksheets, I will help you:
I know this method works to generate a rapidly growing,
engaged profitable email list.
"List-Building Academy is SO comprehensive! Whether you're starting from scratch or ready to take things to the next level, this course is for you.
Laura covers every detail of list-building - from crafting your perfect opt-in offer, to setting up your welcome email, to gaining new subscribers daily. She leaves nothing to chance.
And the proof is in the pudding! These are the exact strategies Laura has used to grow her list to over 50,000 engaged subscribers! (Insane!) If you're looking for numbers like that - and a list that will be the foundation of your business - Laura's your girl!"
- Beth Anne from Brilliant Business Moms
"One thing I absolutely love about this course is that Laura teaches you how to use free software and tools to actually do the things she talks about in this course (like creating printables and freebies). I love that you can invest in this course one time and you'll never have to pay to hire someone to do these projects for you!"
- Crystal Paine from Money Saving Mom
I started with zero subscribers. I wanted to create an email list to help my business grow,
but I didn't know how.
Before I started my business, I spent two years reading, researching, and analyzing other highly successful entrepreneurs. I wanted to duplicate their level of success in my own business. What I found was that almost all of them relied heavily on their email list to bring in steady revenue. Occasionally, bloggers would share some of their list building strategies, but I couldn't find anyone or any course that would really lay it all out step-by-step for me.
To help me make money from my blog, I bought a handful of comprehensive classes that covered many different aspects of blogging. But that wasn't what I needed.


To excel, I needed to focus on the one area that would bring me the biggest results with the least amount of time - building my list.

These blogging and business courses barely scratched the surface of what is possible with a thriving email list. I didn't want to invest a huge chunk of time and money in a course that covered a whole bunch of stuff I didn't even need. I wanted a program that focused on list building.
I searched for answers on Google and in Facebook Groups. Although I noticed that almost every successful entrepreneur claimed their e-mail list was their number one reason for success, none of them gave step-by-step instructions on how to repeat their success.


I'm ready to show you how I did it, and how you can do it too.

The List Building Academy is laser focused on just one thing:
developing a list that works for you.
It doesn't matter where you are beginning from, just as long as you choose to begin.
Plus Bonus Material!
HOW TO CREATE YOUR OWN PRINTABLES WORKSHOP
Do you want to learn how to create beautiful printables to give away as an awesome opt in freebie for your subscribers?
In the workshop, I'll:
Walk you through on video how to create a printable from start to finish using Excel (you can download a 30 day free trial if you don't already have the software)
Show you my favorite fonts and font combos
Share where I like to get pretty fonts for free (including commercial use fonts)
Share my favorite places for graphics to include in my printables
Share my favorite color combos
Include a basic daily planning page template (plus some other fun bonus templates) for you to use as a starting point to quickly customize for yourself
In depth instruction on how to use ConvertKit, the list management software I've used to grow my list to 60,000+, and take a look inside my ConvertKit account to see how I did it.
Access to an exclusive Facebook Group where you can get help from me, plus support and feedback from other group members.

"I have been waiting for List Building Academy for a while and am super excited that it's finally here! Something Laura said made me realize that even though I have been building a list since I started, I need to majorly take it up a notch. I currently have over 14K subs but now I am aiming for 50K+ and I know this class is going to help me. The webinar was so good today that I would have paid for it. ;) Join me, there's an FB group too!" -Alisha
This is not just a huge learning exercise to help you acquire knowledge. It's an action-focussed program to help you make more money. For every module, I will be giving you the theory behind what you need to do, so you'll understand how that helps your business. Then, I'll provide tutorials that show you exactly how to do it, one step at a time. You won't need to waste any time googling around trying to figure out how to use the technology, because all that training is included in the course.
And you won't be completing this program alone. There's a whole friendly crew of fellow list-builders, myself included, waiting to support you in the List Building Academy Facebook Group. Whether you need help, guidance, answers, feedback or support, post in the group and we'll be there for you.
In a few weeks time you could have the knowledge, systems and strategies needed to nurture a rapidly-growing, profitable list that helps your blog or business grow.
Dedicate just 1- 2 hours of your time per week to building your list and you'll quickly recover your investment in List Building Academy.
Secure your spot and begin your journey of profitable list building now.